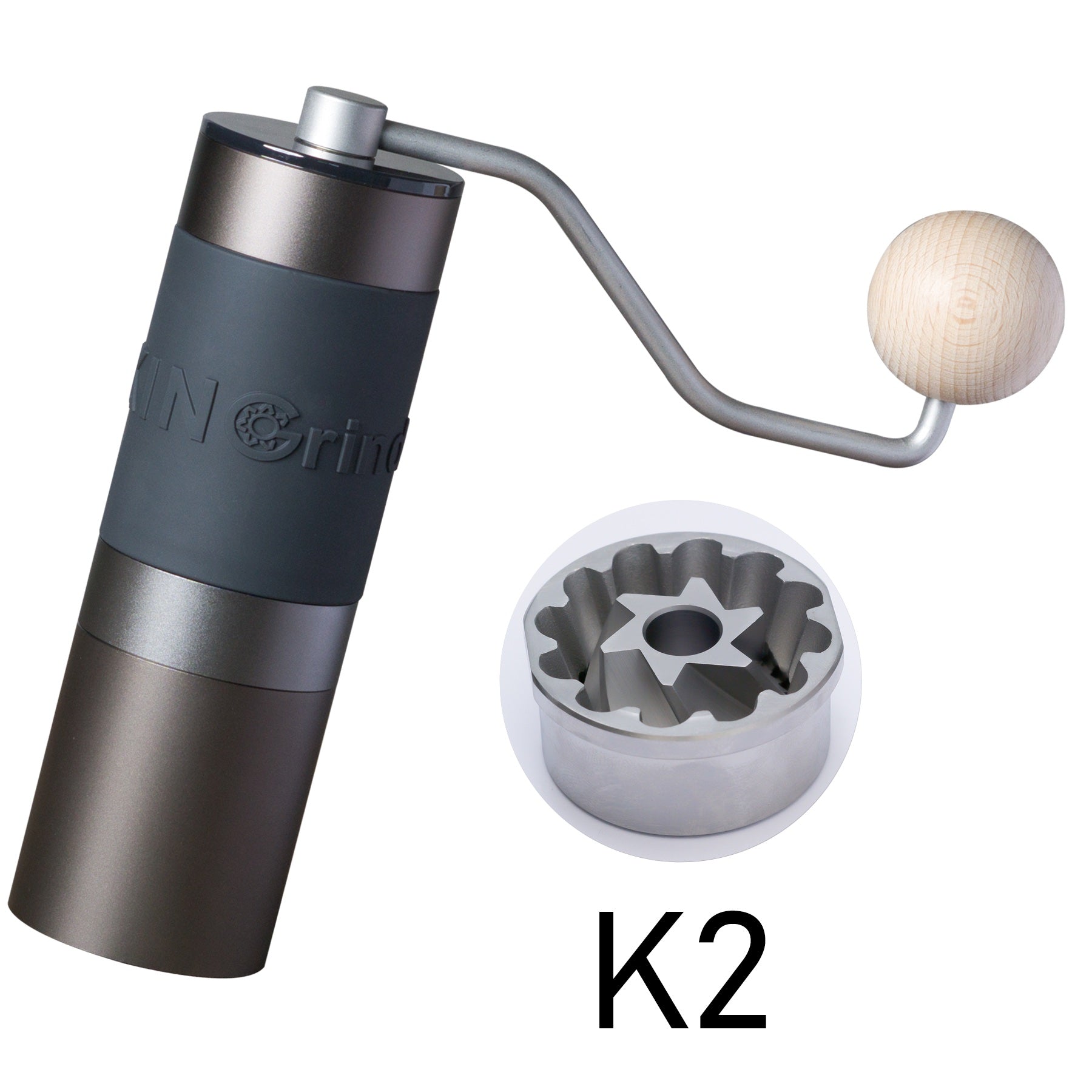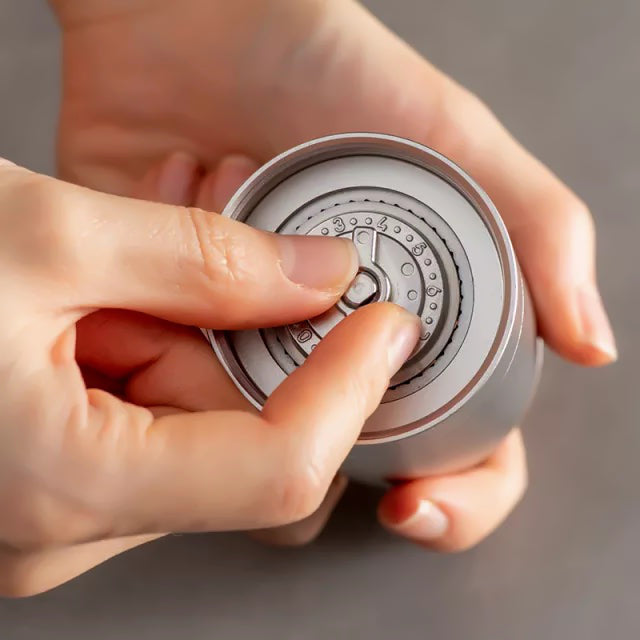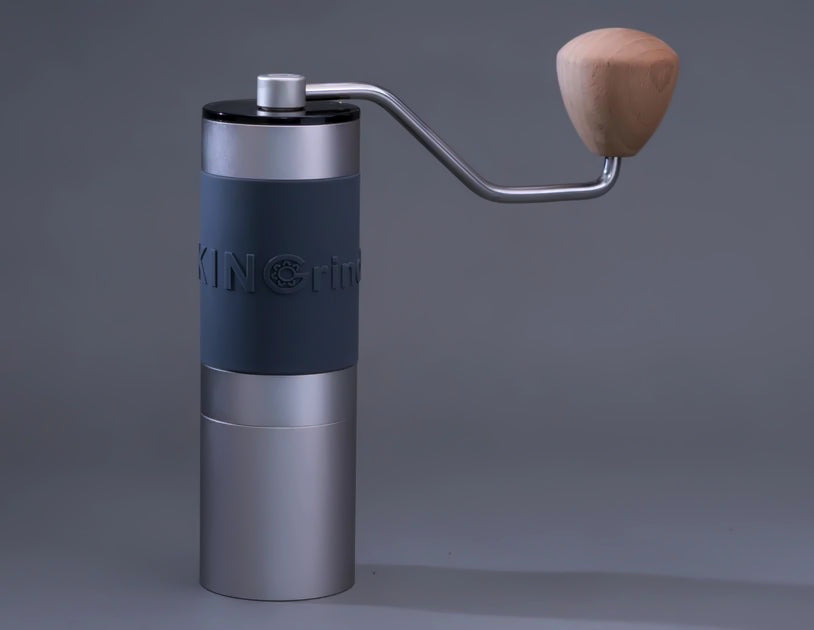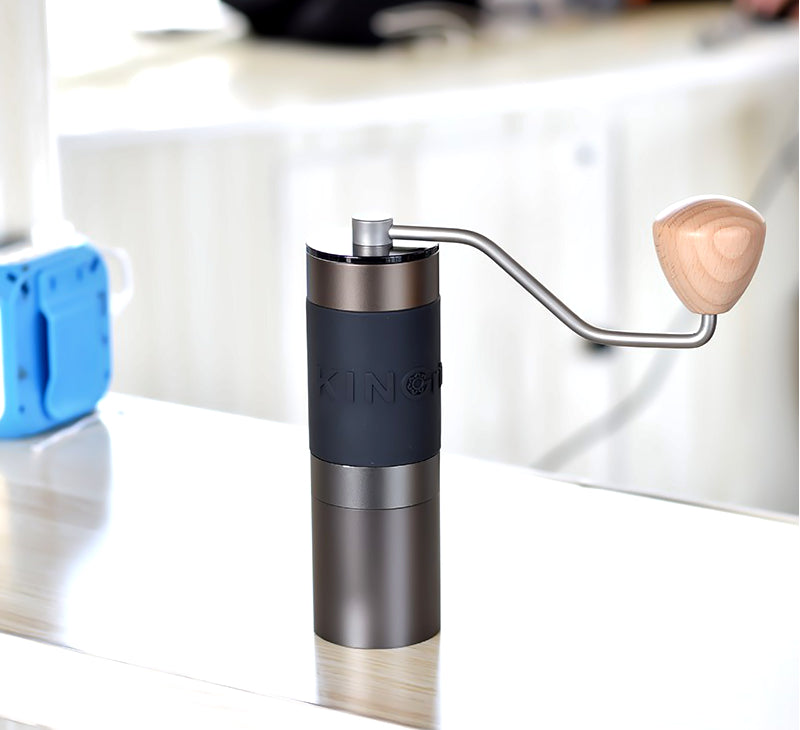 Kingrinder K2 Manual Coffee Grinder
Sale price
$75.00
Regular price
$88.00
Tax included.
[CHOOSE GRINDER? CLICK FOR THE COMPARISON]

Gaining popularity around the world, KINGrinder is designed in Taiwan to optimize the balance between high quality grinding, ease of use, and value.

With a range of grinders available, we've chosen a selection of the most exciting designs. The K1 grinder is a beginner grinder for espresso with a 38mm burr design. For an all-around budget friendly yet quality grinder, the K2 is an excellent value. The K4 has titanium-coated burrs that excel at espresso grinds, while the K6 is a versatile grinder that is as equally well-suited to espresso as it is the best in the lineup for brew grinds.
K2 Model - K2 is the most cost-effective grinder among the KINGrinder lineup. It comes with 48mm stainless steel burrs that can handle all types of brewing methods. The K2 will be a pleasant surprise to you with its high-quality feel and grind result. It is well-built, yet relatively affordable, and punches beyond its price range.
1 click = 18 μm & 1 round = 40 clicks

Classic never gets old. Minor interior adjustment mechanism with 18 μm per click and 40 clicks per round allow you to dial freely. Making precise, micro-changes in grind size is achievable and repeatable, allowing you to brew a cafetière for the breakfast table and a cezve for relaxing after dinner.

K2 Burr - 48mm Stainless Steel Burr

The shape of the burr from the K2 grinder is six sides. 

Not only provide clean taste with pour-over, but serve nice espresso. K2 grinder is worth you every penny and the best gift to your friend and family.


Drill-grinding and Hand-grinding

Grinding with hands (w/ white O-ring) or a driller (w/ black O-ring) is attainable with the dual PC lid methods. It is equipped with industry standard 6.35mm crank nut, so you can use a drill to power it!


Aluminum Body- All Metal Construction

The body of the KINGrinder is full aluminum with a hopper volume of 20~25g for a good amount of beans to be grounded in one go.

Take apart and clean the grinder thoroughly with bare hands.
Feature:
Made for all coffee preparation methods
All metal construction
All-around and budget-friendly
48mm

Stainless Steel

 Conical burrs Set
40 clicks per round, 18 μm per click
Friendly Cleaning

6.35mm drill compatible
Capacity - 20-25g
Weight - 585g
Material - Aluminium body, CNC Stainless Steel burrs
Dimensions - 170 X 52 X 52mm


What's Included:

1 x Kingrinder K2 Manual Coffee Grinder
1 x Cleaning Brush
1 x User Manual


Recommended Grind Settings:
Espresso Machine: 40-60 clicks
Moka Pot: 60-80 clicks
AeroPress: 60-80 clicks
Pourover: 80-120 clicks
Siphon: 80-120 clickse
French Press: 140 clicks
Chemex: 150 clicks


Kingrinder K2 Manual Coffee Grinder
Sale price
$75.00
Regular price
$88.00
Great grinder
Definitely great value for money. Grinds consistently and feels like a premium product with all metal construction and steel burr.
K2 for Espresso
Very pleased with this value for money grinder. Was easy to dial in for use with my Picopresso. Has good build quality and feels great in the hand. Grinding 20g of beans takes no time at all.
KinGrinder K2
Absolutely brilliant, blown away buy the build quality - can't fault it. Exceptional for my purpose V60 pour over and Aerorpess. Have friend with much more expensive grinders all saying its great value. Looked at many others this K2 ticked all the boxes, so happy with this purchase.